Getting Started
How it Works
Introduction

Are you preparing for Retirement or Already Retired?

We would like to understand your needs and goals in Retirement and get to know you. Contact us to Schedule a Call.
Analysis

Once we have discussed, analyzed and fully understood your current status – we will present and explain a personalized assessment of your current financial situation.
Implementation

Ready to begin your Journey with Vosberg Wealth?
We'll guide you through the implementation phase of the financial strategy we have planned together. We will guide you every step of the way.
Monitoring & Adjusting

With regular reviews we stay connected to ensure the plan is continually tailored to meet your retirement goals throughout your retirement.
As a Fiduciary, it is our commitment to provide advice in the best interest to the client on an independent, client by client basis. We specialize in Retirement Planning. In order to meet your unique needs and provide the best service possible, we specialize and offer a suite of services intended to help you feel confident in your financial journey.
Join us
for a free, no-obligation event
Our educational events are focused on addressing financial concerns that individuals face in retirement. We empower individuals by sharing our knowledge on various options, solutions and ideas for those at, in, or near retirement. It is our goal to provide you with information that will help you make the right decision for your retirement journey.
Read Brian's latest book!
The Complete Retiree's Guide to Social Security
With more than 10,000 baby boomers retiring daily, it is more important than ever to understand your Social Security benefits. "THE COMPLETE RETIREE'S GUIDE TO SOCIAL SECURITY" will help you better understand the basics of Social Security and ways to maximize your benefits. You will learn: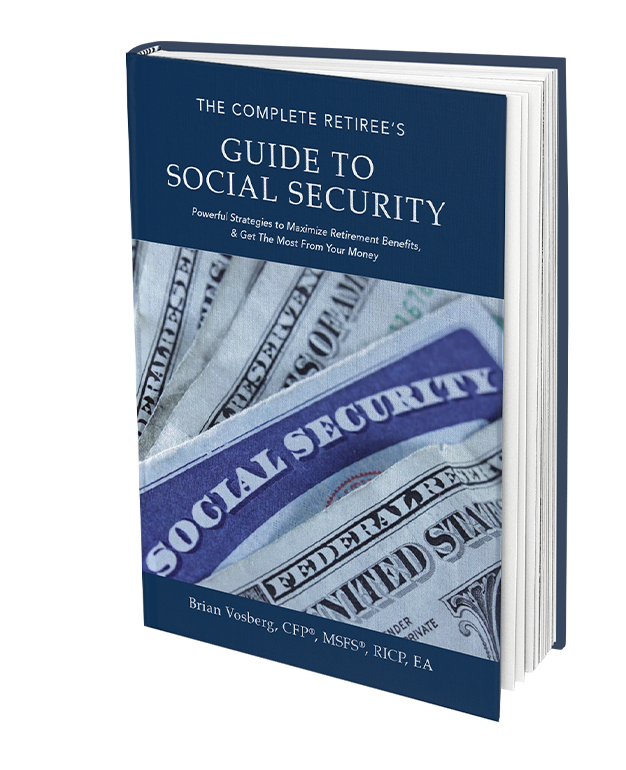 How Social Security works

When to file for benefits

Ways to avoid costly mistakes

Strategies to maximize benefits
Get the first chapter FREE or order your copy today!
Free Informational Guides
Are you prepared for retirement?
or
Can you get more out of retirement?
Do these concerns or topics sound familiar?
What Can I Do to Prepare for Inflation in My Retirement Plan?
Am I Paying Too Much in Taxes in Retirement?
Can My Money Really Last Decades in Retirement?
Social Security Decisions…The What, When, Who and How?
Claim your FREE INSTANT informational guides today.
Ready to Take
The Next Step?
For more information about any of our products and services, schedule a meeting today or register to attend a seminar.